News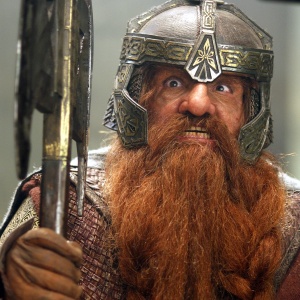 25.1.2020
"I'm wasted on cross-country. We dwarves are natural sprinters. Very dangerous over short distances!" Yeeees, it is Gimli from the movie saga Lord of the Rings :-). And his representative is also Sallah from the films about Indiana Jones, General Leonid Pushkin from the The Living Daylights, Prof. Maximilian Arturo from the series Sliders, Eventine from the series The Shannara Chronicles, Leonardo da Vinci from series Star Trek: Voyager… The last guest-actor of Comic-Con Prague 2020, John Rhys-Davies played countless other roles from movies, series, video games!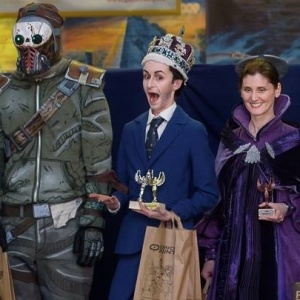 23.1.2020
Costume competition for all of you who express love for a popular phenomenon through costumes. It is not only about the skill, artistic and artistic talents, but alsoabout an acting talent on stage and how you are able to play the character. Apply for the jury and audience awards! The reward will be not only recognition and admiration of the jury, spectators and other cosplayer, but also attractive prizes. Individuals and groups can apply for the competition via the online form. The application form and rules.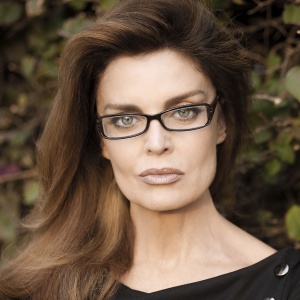 15.1.2020
As part of their quest for her Czech roots, actress Tracy Scoggins will enrich the guest list of Comic-Con Prague 2020! You can remember Tracy most as Cat Grant from Superman, Captain Elizabeth Lochley from Babylon 5, and the immortal Cassandra from Highlander, or Cardassian scientist Giloru Rejal from Star Trek: Deep Space Nine
14.1.2020
Here it is! The head of the Institute for the Study of History and author of popular comics, Mysterious Jaz is going to be at the Comic-Con Prague 2020 as well! You can meet him on friday the 7th of February. Are you excited as we are? Don't forget to buy your ticket while its still available!
11.1.2020
Danny John-Jules returns to Prague after almost ten years! That´s right, you´re reading correctly, the performer of the handsome Cat from the cult series Red Dwarf, the vampire Assad from the film Blade II and last but not least the policeman Dwayne Myers from the series Death in Paradise will entertain you at Comic-Con Prague 2020!
Comic-Con Prague
Enter a world where dreams come true for fans of sci-fi, fantasy, and horror. Enjoy an action-packed three-day festival dedicated to videogames and boardgames, films and tv shows, anime and comics, books and paintings, costumes...

We have a fantastic program in store, including photo opportunities with actors and other star guests, cosplay, gaming, screenings, Q & A sessions, workshops, competitions, lectures, exhibitions, concerts, merchandise...

For the first time in the Czech Republic, you will be able to meet a wide range of actors, comic creators, and other artists at a single festival. Comic-Con Prague offers several unique fan and company-run events. Experience the unforgettable, take great photos, get rare autographs, and make new friends... If not now, then when? Who, if not you?