News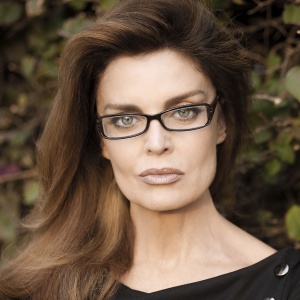 15.1.2020
As part of their quest for her Czech roots, actress Tracy Scoggins will enrich the guest list of Comic-Con Prague 2020! You can remember Tracy most as Cat Grant from Superman, Captain Elizabeth Lochley from Babylon 5, and the immortal Cassandra from Highlander, or Cardassian scientist Giloru Rejal from Star Trek: Deep Space Nine
14.1.2020
Here it is! The head of the Institute for the Study of History and author of popular comics, Mysterious Jaz is going to be at the Comic-Con Prague 2020 as well! You can meet him on friday the 7th of February. Are you excited as we are? Don't forget to buy your ticket while its still available!
11.1.2020
Danny John-Jules returns to Prague after almost ten years! That´s right, you´re reading correctly, the performer of the handsome Cat from the cult series Red Dwarf, the vampire Assad from the film Blade II and last but not least the policeman Dwayne Myers from the series Death in Paradise will entertain you at Comic-Con Prague 2020!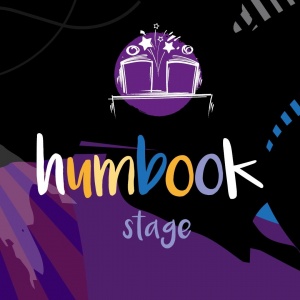 9.1.2020
At Comic-Con Prague (on Sunday) you will have the opportunity to enjoy HumbookStage, a small tasting of the autumn literary festival. Prepared by Albatros with partners, Euromedia and Argo. Look forward to a varied program in the main hall of E2 with foreign writer Ben Aaronovitch, Czech comics authors, Czech literary stars (Pavel Bareš, Theo Addair, Kateřina Šardická, Martin Bečan, Pavel Renčín…) as well as editors and other guests. But on Friday and Saturday you will not be deprived of a literary program. Under the baton of the writer Jan Kotouč arises a program with well-known SF&F writers (František Kotleta, Miroslav Žamboch, Vilma Kadlečková, Petra Neomillnerová…).
13.12.2019
Even Friday the 13th can be a happy day! Marvel fans can cheer, another guest at Comic-Con Prague 2020 will be chromed Colossus, Stefan Kapicic! In addition to appearing as Colossus in Deadpool and Deadpool 2, you can remember him recently from the series Call Saul or as the voice of Nikolai in Call of Duty: Modern Warfare! Don't you have tickets yet? Don't hasitate because Comic-Con Prague is coming and it will be an unforgettable experience! Autographs and photo shoot with Stefan Kapicic already on sale in our e-shop!
Comic-Con Prague
Enter a world where dreams come true for fans of sci-fi, fantasy, and horror. Enjoy an action-packed three-day festival dedicated to videogames and boardgames, films and tv shows, anime and comics, books and paintings, costumes...

We have a fantastic program in store, including photo opportunities with actors and other star guests, cosplay, gaming, screenings, Q & A sessions, workshops, competitions, lectures, exhibitions, concerts, merchandise...

For the first time in the Czech Republic, you will be able to meet a wide range of actors, comic creators, and other artists at a single festival. Comic-Con Prague offers several unique fan and company-run events. Experience the unforgettable, take great photos, get rare autographs, and make new friends... If not now, then when? Who, if not you?