The deadline for VIP and Collector's tickets is 15.9.!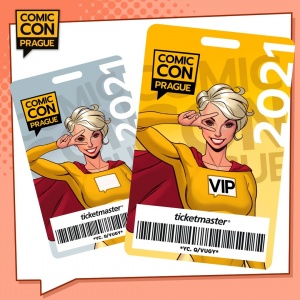 7.9.2021
If you buy these special tickets in time, Ticketmaster will be able to produce them and deliver them to you before Comic-Con Prague.
You can still get a lasting memory of the experience that awaits you at Comic-Con Prague, and in the case of VIP tickets, get the added convenience and great time savings for the next program!